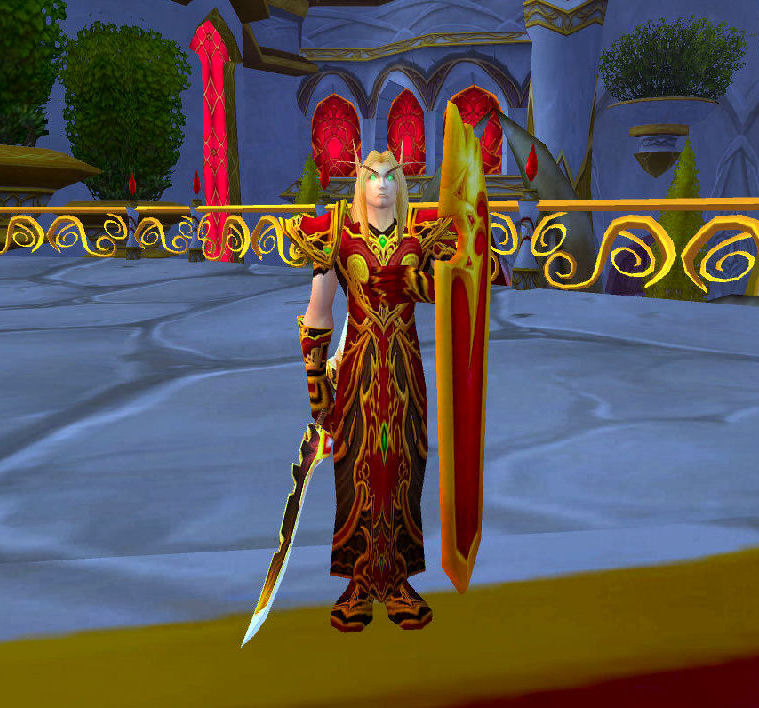 Dragonflight:
Blue Dragonflight
Dragon Name:
Zerygos
Aliases:
Zelnas
Age:
342
Gender:
Male
Adulthood:
Matured Dragon
Loyalty(-ies):
Heartwing(once joined ICly, of course) Kalecgos, Kirin Tor, Wyrmrest Accord
View of Heartwing:
"Protecting the peoples of Azeroth after the Wyrmrest Accord's demise is a noble aspiration, to be sure. And, of course, fighting the legion again is...An interesting opportunity. Besides, we must take vengeance for the fallen aspect Ysera, yes?"
Affiliations:
Dragon Aspects, Silvermoon City (as Zelnas), (potentially) Heartwing, Armies of Legionfall
Attitude/Behaviour:
Zerygos has a somewhat positive outlook on life, and his actions reflect it. He'll help mortals and dragons alike if possible, although most of his time is spent studying, or practicing spells.
Key traits:
Studious, Inquisitive, Friendly.
Respect for authority:
Zerygos has the utmost respect for authority, and will follow any orders given to him, assuming they're well intentioned.
Character Personality:
Zerygos is, in many ways, a typical blue dragon. Curious and studious, yet also knowledgeable in many ways. Like all Blues, his magical skill is innate and prodigious, not any more than others of his kind. He has taken a few forms in his relatively short life, for a dragon anyways, including a dwarf, a human, and most recently, a blood elf by the name of Zelnas Moonforge. Masquerading as a Spellbreaker comes somewhat naturally to the dragon, although the typical arrogance of the elves conflicts sometimes with his friendly nature. Towards demons or other hostiles, however, one shouldn't forget he is still a Dragon, and will fight tooth and nail to defend himself and his allies.
IRL-Person Personality:
I'm usually quiet and honestly a bit reserved RP-Wise and OOC wise at first, but as I grow comfortable with people I tend to talk around and joke a bit more. I try to be somewhat friendly with people, although my sense of humor is mostly comprised of shitty memes and jokes. I love the lore of Warcraft and most fantasy universes in general.
Hobbies:
Reading, A good game of Hearthstone, Writing
Occupation:
Spellbreaker
Future desired position:
"I don't really have much in the way of ambitions. I'm joining to fight the legion with my brothers and sisters, that is all. Of course, I wouldn't mind being able to learn more of magic..."
Common spells:
Most Arcane Spells (Arcane Blast, Arcane Missiles, etc), Frostbolt and Summon Water Elemental
Prestige spells:
N/A
Backstory Summary:
Zerygos was among those born in a simple clutch of blue dragon eggs approximately 310 years before the opening of the dark portal. Those were somewhat simpler times for the Dragons, of course there were still problems - there always was, but a hint of peace was present throughout the Dragonflight. Zerygos quickly took to magic, becoming skilled at sensing the ebb and flow of ley lines, and manipulating it, bending it to his will.
When the orcs came, Zerygos watched with apprehension and interest. This was an entirely new species - from an entirely new world, nonetheless. He was no fool, however, and he kept his distance, even as Stormwind crumbled. Shortly after the second war, Zerygos took on the appearance of a human man, Alaric, and investigated the orc interment camps. What he saw fascinated him, taking many notes on the biology, culture, and language of the orcs. The disguise was quickly abandoned, however, due to being discovered by the humans.
Zerygos was largely uninvolved in the third war, although the sacking of Silvermoon and the destruction of Lordaeron disturbed him. Nontheless, he remained with the other Blues.
Come the Nexus war, Zerygos sided with Kalecgos and the Wyrmrest accord. He had grown to somewhat respect mortals and wouldn't tolerate destroying them. He mainly helped the forces of Wyrmrest with scrying and intelligence.
With the newest Legion invasion, Zerygos searched for a new home and new compatriots. They had to be stopped, and besides, he was looking forward to spending time with fellow dragons. The time finally came when he was contacted by members of the organization 'Heartwing' and he gladly accepted their invitations.
First time at dragon roleplay?
I have some experience, having played a few dragon characters in the past.
(IC) Reason to join:
Zerygos wants to help in the fight against the Legion, mainly, although enemies such as the old gods and infinite flight have earned his ire as well. He also seeks friendship and camaraderie, having not had much since the fall of Malygos.
(OOC) Reason to join:
Dragon RP is neato, and I'd like to get back into it. I know this is a short response, but this seems like a active, fun RP guild that I'd love to join.
Are you aware of the guild rules, the content of the Tome of Ancient Times forum and the lore of your dragonflight?:
Indeed
Have you understood current timeline of Heartwing?:
Yes
Do you fully understand the lore of your dragonflight, and other essential lore information:
Yup.