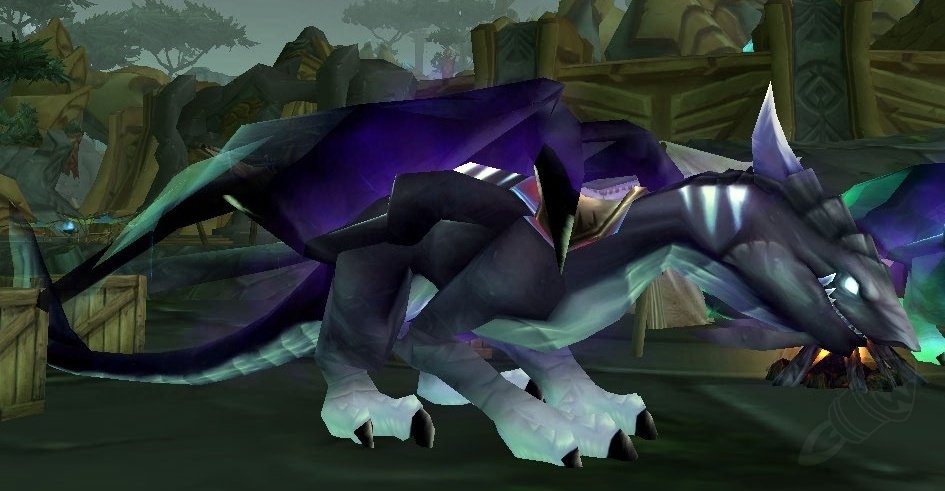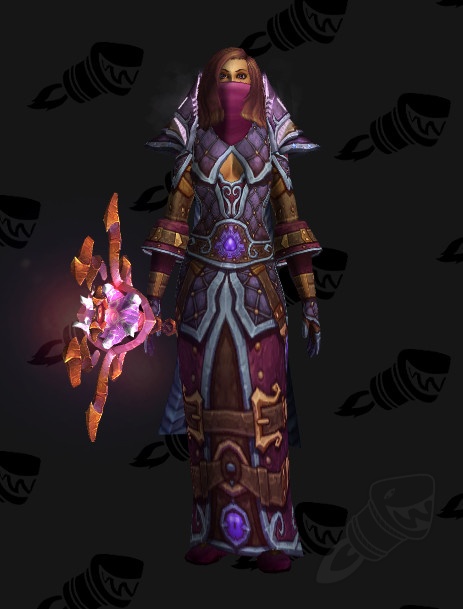 Dragonflight:
Netherwing
Dragon Name:
(Formerly Nexi) Nexaku
Aliases:
Sarah Finch
Age:
1-2 Years
Gender:
Female
Adulthood:
Drake
Loyalty(-ies):
None anymore. Looking for loyalty.
View of Heartwing:
Nexaku struggles to come to a proper conclusion on how she feels about Heartwing. She knows little from her short life and only knows what she has been told, nothing else. Being young and naïve, she is impressionable and the brief story of Heartwing was enough to make her feel like she should seek them out, after all, where else could she go in this world that was not her own?
Being easily impressionable it's likely with a short time, she will come to admire Heartwing. Large dragons, huge compared to her small body and anything else she had met in her life. She is but a child at dragon standards, especially mentally, the world is a amazing place of wonder to her still even if in her heart, she is suffering loss.
Behaviour:
Nexaku's feelings towards people very vastly on her experiences with them. She is shy and unsure with all at first, but she is quick to trust people who offer her kindness in return. Perhaps too quick sometimes.
She likes people, she thrives of being social, and such she often comes across as friendly. However her curiosity may also lead her to be too nosey into other people's business!
Overall she likes people and enjoys social interactions, to the point of becoming clingy with those she likes. However, it doesn't change the fact that socialising is not easy for her. A bad impression from her, and she will avoid that person, until something more positive takes its place, if they can get close to her long enough to even do that.
Key traits:
Curious, shy, a 'sheep' rather then a 'shepherd', playfull.
Respect for authority:
For a lack of a better word, Nexaku is a 'sheep' in this world. How could she not be? She was trained from a young age to obey orders and learned that not obeying orders would only get her into trouble, or worse, get her human-mother into trouble!
Even if she is far past a whelpling stage, her general mental-age seems to be hindered from her years as a pet and away from her own kind. Because of this, most people she will follow if they demand something from her. Kindness and love is enough to buy her un-wavering loyalty. She is respectful, she doesn't want to cause trouble for anyone.
Character Personality:
Nexaku is very shy towards people she doesn't know. She's spent a long isolated life as a (Admitting well loved, but still,) glorified pet. When meeting new people, she can be quiet, fearful, anxious and unsure. She doesn't mean to come off as scared, but she really can't help herself. People are a strange wonder to her, she is surprisingly more confident in her humanoid form then her Drake form, as if she was playing the role of the human it represented and not herself. But she can only hold this rouse for as long as fear doesn't gripe her from a startle!
Once she knows someone, she is open, chatty and curious. Like a child, she likes to touch and investigate things that she doesn't understand or know about. She loves being around people, once she can open up to them, she has a deep fear of being alone for too long with her own thoughts.
Hobbies:
Playing with objects she finds. Dozing under trees. Getting people to read for her.
Character progression goal(s):
Nexaku needs time to grow up, she is a young impressionable character as I want her to be shaped by the world around her. I don't have a clear goal in mind, I want to see how the story and Heartwing shapes her.
Common spells:
Nether-Breath - She has the ability to breath out flames of purple and black, made of the nether energies that shaped her in her egg and her ansestors. She knows no actual spells, she can only breath fire as a part of natural development of her body. She will need to learn. Quick flight - for a drake, she is quite quick off the mark! Trained like a Humans-Gryphon, she is quite a good and steady flyer!
Prestige spells:
Chaotic burst - Nexaku releases all the Nether energy in her body in a last ditch attempt to defeat her enemy. This uses the rest of her power and renders her unconscious. She has no other prestige spells, she is untrained in anything to do with magic, this one burst is simply a primal instinct of self preservation.
Character most challenged at:
When approached by a crowd of people. Or faced with a deadly situation. Nexaku will need time to learn how to cope with things, she will not be a strong character in most situations social or physical.
Backstory Summary:
Nexaku, or rather, Nexi, was a gift to a lower ranking kirin'tor mage who was studying dragons in Northrend. Before this, like any Netherdragon she was laid in Shadowmoon valley on the planet once known as Draenor. However her egg was taken by a adventurer who later sold it off for a profit with a magi, who thought the egg would be better off with someone studying Dragons then someone with no knowledge on them at all.
Given to a woman named Sarah Finch, as supposingly her 'greatest research project yet', this drake has never seen her home world. Sarah wasn't sure about keeping the egg, the morality of it seemed very off. But with no one else to care for the creature inside, she caved in, warmed it up and soon a little baby whelp was born. 'Nexi' she was named, and the little whelp believed the human woman as her mother, as any new-born creature would the first thing they saw.
Nexi spent the first month of her life being carried around Dalaran in a satchel, with a restless apatite and a human caretaker who realised that this whelp was growing at a rate she couldn't believe. She immediately sought aid within the ranks of the Kirin'tor and another mage, that Nexi never truly learned the name of, began to assist her. Nexi was put in a makeshift 'barn' like structure in Crystal song, far enough away from the city to not be suspicious but close enough for her owner to travel. And this was how she lived for the first year, her mother spent most of her time with Nexi, loving her like her own child. She knew how intelligent dragonkin were, but she didn't know how to raise Nexi as anything other then a pet, even if the drake learned common through her, and so she began training her to ride so that the Drake could drop her off near the city daily and fly back home after to reduce her travel time. She even crafted Nexi a well fitting saddle, which the drake wears to this day.
Things were not bad, until Sarah was called away to the broken shore. Nexi didn't understand where her mother was going, but she had never been away for so long. She understood her mother was going away for a short while, but as more time passed. The anxious Drake grew scared and hungry, she had never hunted before. She had been fed every meal of her life by the mage. A few days later, a blue-scaled dragon flew ahead. Petrified Nexi thought to run, but her fear froze her in place. The Blue dragon placed down Sarah's body before the Netherwing, and turned to his human form, the mage who had helped Sarah care for her. He was one of the blue dragons who served secretly from within the mage order.
Nexi mourned for hours, she wailed over the body of her mother. Not understanding why she had left her, as much as the larger dragon tried to explain in her stead. The blue dragon apologised, saying he could not have done anything to save her, or anything for Nexi while her human lived, not without compromising his mortal-disguise. He admitted he did not know much about Netherwings either, however, he would be able to help her for a little with what he did know about being a dragon.
Nexi spent a short while with this blue dragon, although not long enough. He had duties in the Kirin'tor that was now at the broken isles and he could not stay in Northrend nor was he willing to take the drake back with him. He named Nexi properly, hearing that Netherwing names ended with 'Ku' he dubbed her 'Nexaku' as Nexiku' didn't quite have the same ring too it. He taught her some basic things, like the basics of hunting and finally how to take on a mortal guise to protect herself. He explained a mortal guise could be used around mortals, as a fake person. Nexi took on the only form she could think of, the form of her lost mother, due to this the dragon suggested among mortals she took Sarah's name as well. The mage was a loner and had no real connections any longer, people who knew of her would otherwise be suspicious of her appearance. After all, Sarah's unit was lost on the broken shore and her family was long gone.
Finally, he told Nexaku where she -might- find answers and others of her kind on Azeroth. The Heartwing. While he had only heard rumours of them among dragons, he knew bits and pieces about these dragons.
He left Nexaku with instructions on where he heard Mithres Alymna was located, assuring her she would be alright as the Heartwing accepted Netherwings last he heard. He then departed, leaving the young Drake feeling more alone then ever. She had no choice but to chase the story she was given, as wonderous as it sounded, she couldn't help but feel scared.
Now the main issue with all of this, is that the instructions were rather rough and fear really can consume a young dragon very easily! Despite knowing where she had to go, Nexaku took a long time to finally fly from the only place she had ever truely known. She spent months in her small makeshift home, hunting creatures to sustain herself, while she tried to grow stronger, she only grew weaker as the small prey of Crystal song began to fail to sustain her body. Eventually she did leave to find Heartwing in worse condition then she was left in.
First time at dragon roleplay?
I have some experience, but I would hardly call myself an expert!
(IC) Reason to join:
Nexaku wants a home, more then anything. She is a lost soul on Azeroth and she has been told that she needed to be around others of her own kind.
A story of brave dragons who fight for what is right? That is enough to set any young heart ablaze with passion and hope. Nexaku is no acceptation to this rule. Maybe she missed out some of the more important details, but when one has no where else to go, what do you do?
She wants to survive and thrive, like her mother wanted her too.
(OOC) Reason to join:
I actually joined Heartwing 2-3 years ago now (back in 2018) for only a brief amount of time. I really enjoyed the few interactions I had, but sadly it ended up not being a great time for me. After a few things going on IRL with family, I left RPH permanently and barely played on retail either, as I was too busy with things.
That was a long time ago now, but truthfully I felt a bit embarrassed about coming back after dropping out so soon after I joined, so I didn't. But I really want to come back to this story that I was very impressed by, hopefully this time for the long haul.
Timezone/Availability
English UK time.
Free in evenings usually, not all evenings. But Saturdays I am.
Are you aware of the guild rules, the content of the Tome of Ancient Times forum and the lore of your dragonflight?:
Yes
Have you understood current timeline of Heartwing?:
Yes
Do you fully understand the lore of your dragonflight, and other essential lore information:
Yes
Is your real life age over the age of 13?:
I'm 21