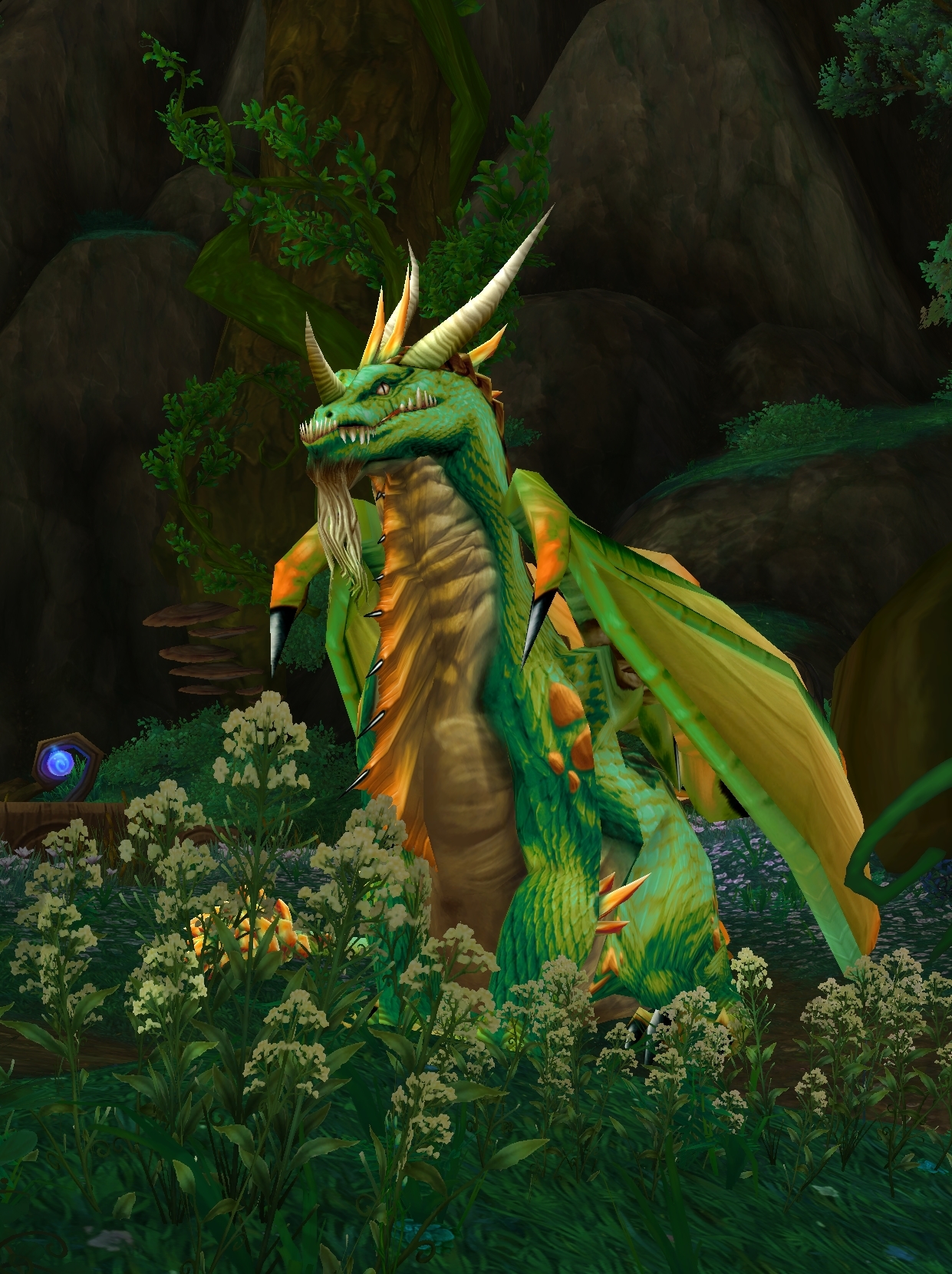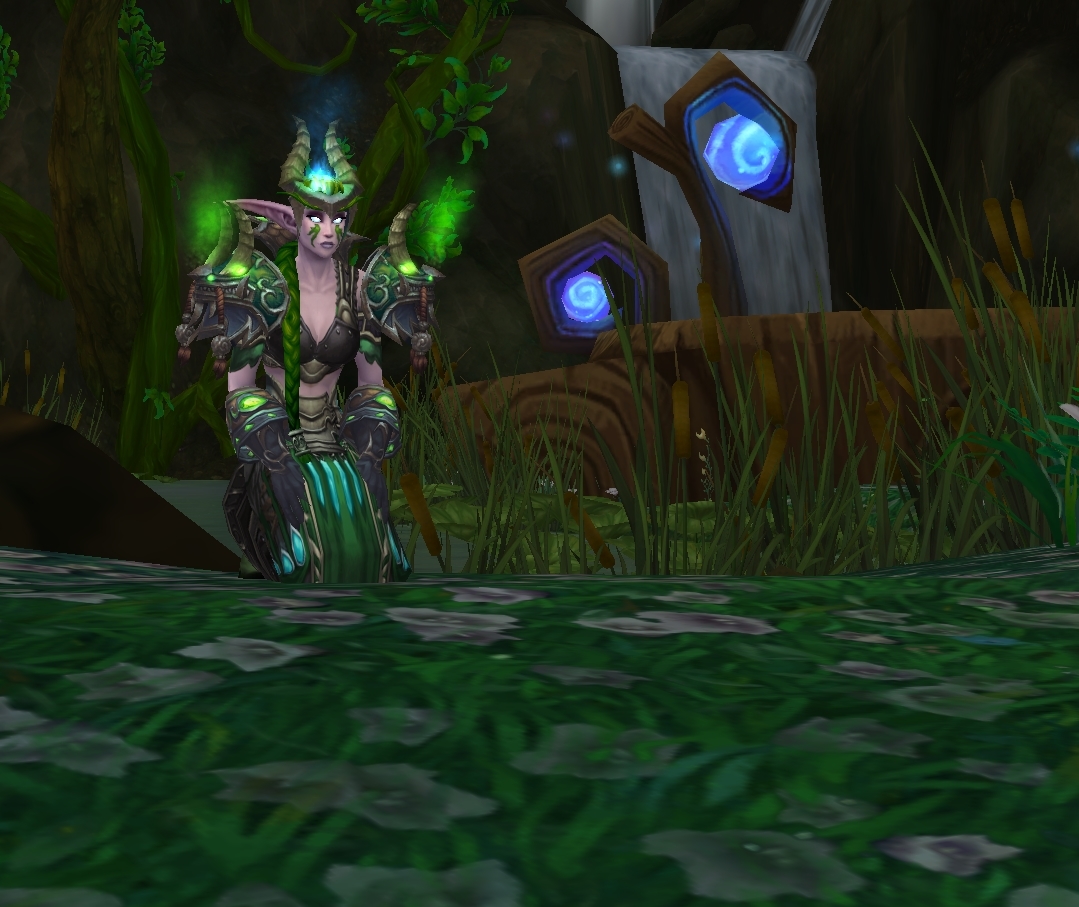 Dragonflight:
Green Dragonflight
Dragon Name:
Lythaera
Aliases:
Lythae
Age:
220
Gender:
Female
Adulthood:
Matured Dragon
Loyalty(-ies):
Her loyalties are with Azeroth and the dream.
View of Heartwing:
Lythaera thrives on learning, knowledge is her power.
She sees Heartwing as something even bigger than her flight, a gathering like no other. Where dragon kin can come together, protect each other and work towards our similar interests.
Behaviour:
As a dragon of the Green Dragonflight, Lythaera is approachable. She is open to everyone and rarely becomes aggressive unless nature is threatened.
She is fond of all people who are allies of Azeroth and of the dream, she does favour druids as she sees them as the planets strongest ally.
Lythaera doesn't know much of the people living on Azeroth, she wants to learn who they are and what drives them to live.
Key traits:
Lythaera is unafraid of challenges and willing to take risks. Although open to mortals, she does secretly think of herself as superior to them.
Respect for authority:
Lythaera respects authority when it comes to those older and wiser than her. She is in no denial that there will always be a stronger, wiser and more powerful dragon than her, but it's her green kin ways to understand this and learn from them.
Character Personality:
A calm dragon, a watcher more than a talker. Formal, elegant and standing tall that she is a protector of the dream.
She cares less for arguments or confrontation, but if the dream was at threat of being corrupted or destroyed her dragon fury and rage would be overwhelming.
She is an observer, intrigued by others and Azeroth itself.
Hobbies:
While awake, Lythaera enjoys traveling across Azeroth getting to know the world, its towns, there smells, its people. She makes observations about them, makes a note and is intrigued by the world she tends to have little part of but plays a big part of protecting.
Character progression goal(s):
To learn more, to age her more as more knowledge she gains. To pass it down and become an elder.
Common spells:
Poison breath - Lythaera in dragon form takes a deep breath in and unleashes poison on her target. Intoxicating them, leading to dying a slow and painful death. | Dreamers rage - Lythaera breaths out a devestating gas that desolves her target.
Prestige spells:
Sacrifice - In rare cases, Lythaera while only in dragon form can transfer life from the surrounding green area to a living soul to heal them.
Character most challenged at:
While studying the citizens of Azeroth she struggles to understand their mortal wars and conflicts.
Backstory Summary:
Lythaera spends her days watching a higher plane of existence known as the Emerald Dream.
During the battle of Grim Batol she was awoken by the dragon aspect Ysera, she would play as one of many agents for the green dragonflight relaying information on Alexstasza's wear abouts and the Orcish horde activity back to the Mistress of Dreams.
This would be a starting point for Lythaera and the green dragonflight taking a more active role in the world.
Awoken from her dream once more, the third war saw Lythaera investigate and guard the remains of the sunwell. She would be one of the dragons who thought that the skull of Anasterian would be the artifact to restore the Sunwell.
She would sleep during the emerald nightmare to protect the dream from the corruption assaulting the core of the emerald dream.
She would be the forefront of guarding her home, destroying the corrupted beings.
She would be later called on again to do the same during the nightmare.
She has been awake since, wanting to know more about Azeroth its people and what strives them to live.
First time at dragon roleplay?
First time
(IC) Reason to join:
As Azeroth is ever finding herself in danger, and dragon kin get thinner across the board, working together is the best option.
She wants to join something even bigger than her flight, she wants to push herself to learn more and do more for Azeroth.
Because of her absence from Azeroth, she thinks she will learn more about Azeroth from heartwing than she ever could alone.
(OOC) Reason to join:
Be part of a guild that involves community but creatures I've always found fascinating. I hope you guys are patient while I learn dragon lore of wow and be part of your rp which would be fun while educational.
I'm always open to my character having adjustments in her lore, so any feedback would be great.
Timezone/Availability
GMT+0
6PM - 7PM every other day
More often than this if needed at the moment.
Are you aware of the guild rules, the content of the Tome of Ancient Times forum and the lore of your dragonflight?:
Yes
Have you understood current timeline of Heartwing?:
Yes
Do you fully understand the lore of your dragonflight, and other essential lore information:
Yes
Is your real life age over the age of 13?:
Yes